Our Corporate Office
Corporate Offices:
18021 Sky Park Circle
Suite M
Irvine, CA 92614
(949) 225-6000
FAX (949) 225-6001
Testimonials
Another Satisfied Customer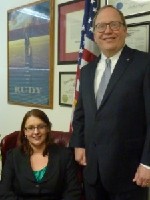 Letter from a Member:

This past weekend was one of the milestones that parents hope for in the lives of their families. My son Evan's Eagle Court of Honor was the culmination of 9 years in Scouting, and represented an opportunity to recognize the leaders who helped him along the way to his worthy goal.

TradeAmericanCard played a huge part of the ceremony and reception which went so splendidly. Our guests spoke highly of the catering, custom baked cake and decorations which were provided by Dixie at Balloons Pluss. The decorations and little extras she brought made the day an image better than any of us had hoped for.


I also want to thank Jon Pettey Custom Goldsmith for the beautiful ring he provided for the gift to Evan's mother, my wife Cathie.

Finally I sincerely want to thank you and your staff members who attended my sons ceremony and reception. Banner days are never as enjoyable if special people are not present. Having you at the service made an impression on my whole family that we will not soon forget.

Thank you for the role TradeAmericanCard played in our family's celebration of my sons accomplishment.
A Trade Dollar Spent = A Cash Dollar Saved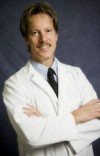 I want to thank you for your great assistance in the use of our TradeAmericanCard. We have used our trade so much this year. With the move to our new building it has cut down on the cash expenses tremendously. We used our TAC to purchase lighting, exceptionally nice office furniture, a new phone system, payroll and scrubs for our technicians.

Where trade has been the biggest asset is with employee bonuses and Christmas gifts. Dr Wiatt has 25 employees & the cost of Christmas gifts is quite expensive.

On a personal note, at our home we have done several improvements using TradeAmericanCard; Termite control, tree trimming & removal, repair of kitchen water damage and electrical repairs.

Learning how to use the trade makes the difference. From just this years trading alone we have saved thousands in cash expenses. We find being a member of TradeAmericanCard invaluable.


Dr William Wiatt DVM
Member Maximizes Trade
A Southern California Restaurateur tells us, "As a new member, TRADE AMERICAN CARD helped us get some trade clients going, so we could build up our balance. Since then, we've changed our method of operating. Before we buy anything with cash, we check with TAC.

"Not only have we saved a bundle but the businesses I've traded with were very friendly and produced excellent quality work. I may never have tried them without TAC, but now recommending them to my non-TAC member friends."